ENVIRONMENTAL NEWS
Published 18:15 on 24 Mar 2022
1. Cruiser owners:
As the cruisers are getting prepared for the summer and boats will be being anti-fouled. I would like to remind you all to protect the ground underneath you boat with a tarpaulin or groundsheet/dustsheet to capture paint drips and drops. If these land directly onto the ground the heavy metals within the paint can be washed into local water courses and surface water drains. Please treat the area under your boat as you would your carpet at home if you were painting.
I know many of you take the whole process of preparing your boat very seriously and already have good practice in place, thank you for that. But The Green Blue website has some great resources for those that are new cruising or for those that wish to revisit what they do considering the enhanced emphasis on the state of the marine life in our harbour. https://thegreenblue.org.uk/you-your-boat/info-advice/water-pollution-prevention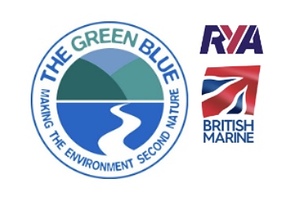 2. Black Point High Tide Roost Vulnerability:
There is a tidal roost that the birds use up at the top of the harbour. Lots of our migrating birds use that area but the numbers are in decline. When we get on the water or if anyone walks round near HI sailing club it is good to be aware of where the birds roost. Please see attached:
.
Last updated 20:22 on 24 March 2022